One of Julie's challenges is her hyperflexible joints, especially her ankles. She has worn orthotics in her shoes since she was 2.5 and they help her a lot! Her first pair of SMOs provided the stability for her to walk with her feet pointed straight for the first time in her life! After three pairs of hard plastic SMOs, Julie was finally showing signs of starting to run, so we switched to flexible plastic MAFOs and she was finally able to run (albeit awkwardly) several weeks before turning four. She outgrew the MAFOS this fall, so we just picked up (12/02) her new SMOs and she seems to be doing very well in them. They have an extended toe plate with padding that is supposed to prevent her from curling her toes and thus help her develop more mature balance reactions. At least that what they tell me!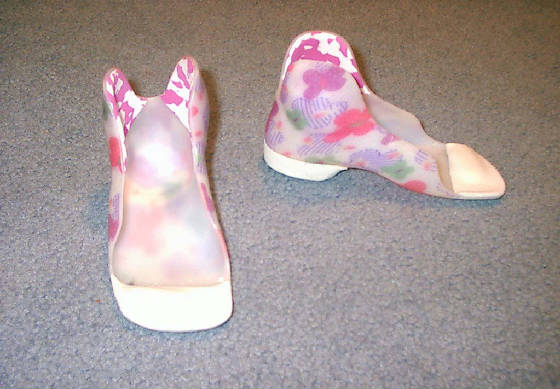 Julie's new SMOs! Notice the pad under the toe to prevent curling.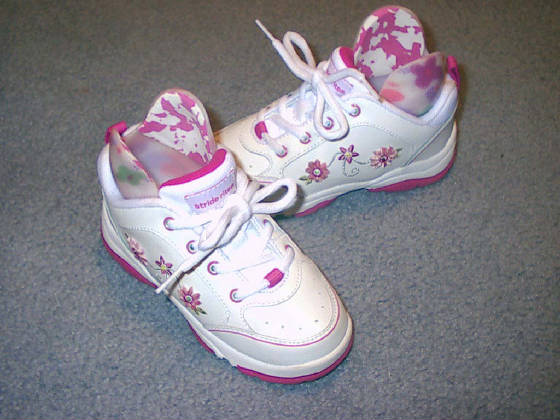 Julie's new shoes. The SMOs stay in the shoes which is a lot easier!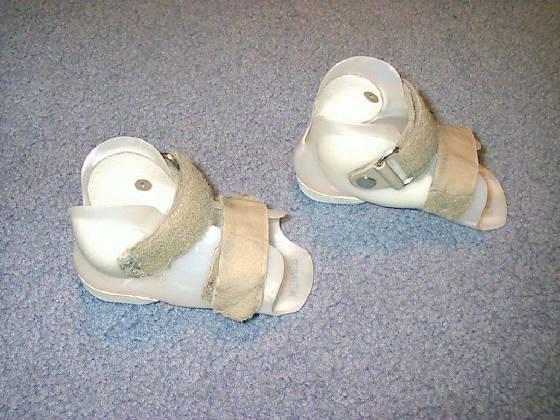 Julie's old MAFOs. They had to be velcroed to her feet before putting on her shoes.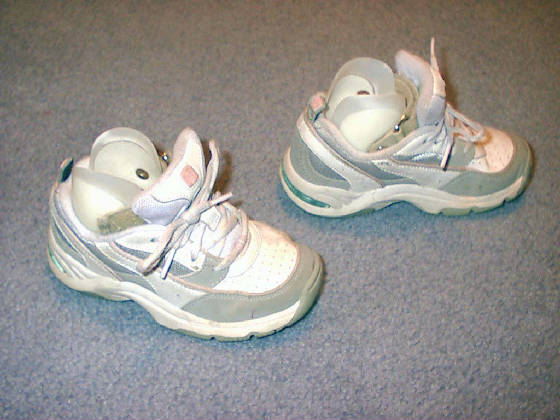 Julie's "stupid old shoes with the stupid old inserts" (her words!)